UC04 - Germany in the twenties
Per Tutti a Casa tua.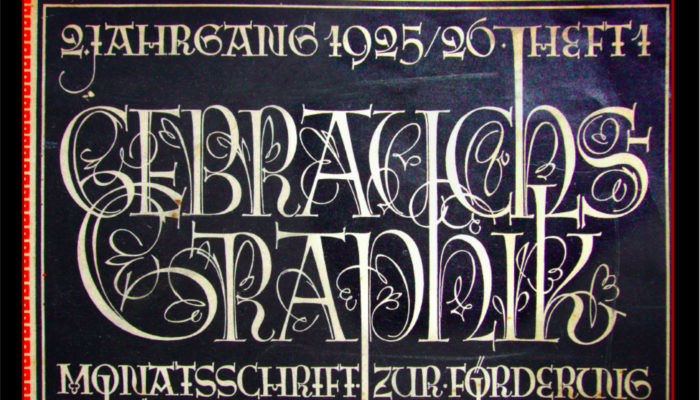 gerManY in The TWenTies: (Calligraphy, commercial lettering, type design and posters.) What a decade! The economy was in the pits but the artistry/craftsmanship was at its zenith. The work was simple, dark, powerful and rich, as well as impossibly detailed, colorful, powerful and rich — both sophisticated and visceral. The visuals will be drawn from both commercial & personal proj- ects, and the range of variety is wide but the feeling of its era is unmistakeable — even the surprises
The meeting will take place at 8.00 PM CET.
The event is in English and free upon registration through this form here.
Iscrizioni terminate (

3 Novembre 2022

)
I docenti
Carl Rohrs has been a lettering artist and signpainter in Santa Cruz, California since 1977, an instructor of Lettering & Typography...
Continua